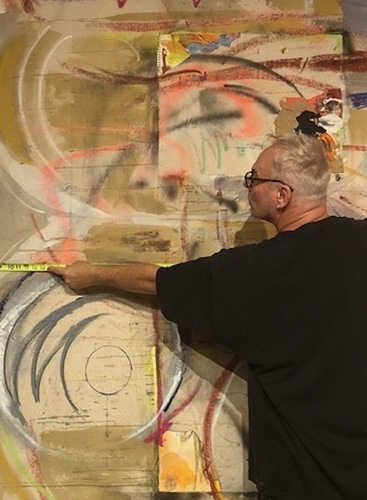 ---
---

Raised on a farm in rural Georgia, Byron Keith Byrd earned his BFA from the University of West Georgia in 1978 then —at a time when there was extraordinary new energy gathering around the arts and the city a magnet for young artists — he moved to New York where he lived and worked during the 1980s and 1990s.

In the fullness of life, the artist's mature work is intuitive, direct, and expresses a deep painterly relationship to the canvas. His unconstrained brushstrokes evoke stone age glyphs and graffito amidst veils and layerings of color. His works incorporate a range of media from oil and acrylic to watercolor; his practice encompasses drawing, sculpture, printmaking, and installation.

He now divides his time between Miami and New York City.